Rutgers Center for

Transgender Health

About Us
The Rutgers Center for Transgender Health (RCTH) is a collaborative center that will provide a full spectrum of medical, psychiatric and surgical care for the transgender person. Our team of expert health professionals will provide a compassionate, coordinated approach to gender affirmation. We aim to celebrate diversity and inclusion by delivering world-class, person-centered care for the transgender patient with emphasis on access to care, reducing LGBTQ health care disparities and improving overall health and wellness.
Mission Statement

Our mission at the Rutgers Center for Transgender Health is to establish an epicenter in New Jersey that will improve the health and well-being of transgender people through evidence-based clinical care, research and education.
Vision Statement

The Rutgers Center for Transgender Health will be a place where any person can enter and feel understood, find an advocate and know that the care they receive will exceed expectation.  The message is simple: We will help;  We will understand;  We will care;  We will support your affirmation.
The Center will be seamless in its approach to the transgender person.  It will be a place of inclusion from the first contact with office staff and health care professionals, to the research we perform, and the education we provide. We will be an ally to this community locally and beyond.
To achieve this, the Center will embrace the twin pillars of academic excellence and person-centered clinical care.  We will create fellowships in transgender medicine and surgery. We will be leaders in the clinical arena through innovation and dedication to this population. We will champion transgender research, obtain grant funding and engage the scholarly community with presentation and publication of our work. The Center will earn a sterling reputation internationally for the quality of our education, research and care.
Doctors
The Rutgers Center for Transgender Health was co-founded by Drs. Jonathan Keith and Mark Einstein. With the help of the RCTH patient coordinator, Drs. Keith and Einstein collaborate with a multidisciplinary team of medical experts and health care professionals to deliver exceptional health care services to patients.
Jonathan Keith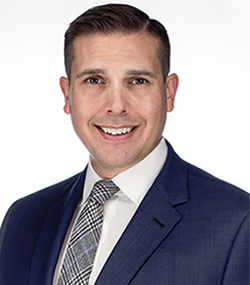 Dr. Keith is an assistant professor in the Division of Plastic and Reconstructive Surgery at Rutgers New Jersey Medical School (NJMS). He is a fellowship-trained and board-certified plastic surgeon who specializes in microvascular surgery. He serves as the Associate Program Director for the NJMS Plastic Surgery Residency and is a member of the World Professional Association for Transgender Health. He is the co-founder and Co-Director of the Rutgers Center for Transgender Health.
Dr. Keith completed his 7-year residency at the University of Pittsburgh, one of the most well-respected plastic surgery training programs in the nation. In 2012, he was awarded the Stephen S. Kroll Fellowship in microsurgery at the University Hospital of Gent, Belgium. He is only the fourth American to earn this distinction. During his fellowship, Dr. Keith gained expert experience in cutting edge techniques in microsurgery and gender affirmation surgery.
Dr. Keith earned his medical degree at the University of Pittsburgh and completed his undergraduate work at the University of Maryland. He has also participated in medical mission trips to South Africa and Vietnam, lecturing on hand transplantation and advanced breast reconstruction. Dr. Keith's work has been published in peer reviewed scientific journals and he values his role as surgeon and teacher of surgical principles and aesthetic ideals in reconstructive surgery.
Mark Einstein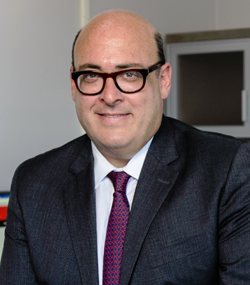 Dr. Einstein is Chair of Obstetrics, Gynecology, & Women's Health at Rutgers New Jersey Medical School. He is an internationally renowned expert in gynecologic oncology, particularly for his clinical and research focus in gynecologic cancers at Rutgers Cancer Institute of New Jersey at University Hospital. An expert pelvic surgeon, Dr. Einstein also manages complicated gynecologic malignancies with a combination of therapies which includes surgery and surgical reconstruction. The same procedures used for complex malignancies are similar to the procedures used in gender affirmation surgery. Dr. Einstein is passionate about innovative clinical services and developing therapies and clinical services for patients to improve their lives. As co-founder of the Rutgers Center for Transgender Health, Dr. Einstein is please to be part of the multidisciplinary team focused on transgender medicine and surgery at the New Jersey Medical School.
Staff
Najeebah Walden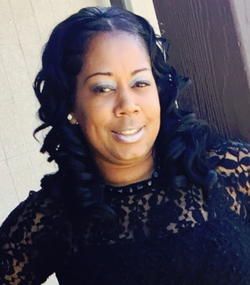 Najeebah Walden is a New Jersey native and has been with Rutgers NJMS for the last 17 years. She is particularly experienced in working with transgender patients. Currently, she serves as the Program Coordinator for the Rutgers Center for Transgender Health.  In addition, she is a skilled surgical coordinator in the Division of Plastic Surgery.  She values her role in the program and will expertly navigate insurance authorization and coordinate care between specialists including Primary Care, Psychiatry, Gynecology, Urology, Reproductive Endocrinology and Plastic Surgery. She is a very experienced and passionate person who genuinely cares about her patients. Please feel welcome to meet Najeebah and our physicians at our patient-centered Rutgers Center for Transgender Health and be assured you will be provided with the best care and service.