Application Information
Dr. Gunal has opportunities for Graduate Students and Medical Students in the areas of animal models of neuropsychiatric diseases, neuroimaging, molecular biology, and electrophysiology. Interested applicants may send inquiries and CV to Ozlem.gunal@rutgers.edu
Lab is currently inviting applications of students who are interested in joining the lab. Undergraduates are encouraged to apply for research rotations. Please contact Dr. Gunal directly if you are interested.
Thank you for your interest in our Research.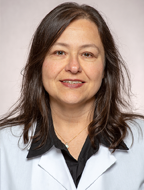 Ozlem Bozdagi Gunal, M.D., P.h.D., P.I.
Assistant Professor
Contact Us
Rutgers, the State University of New Jersey
Department of Psychiatry
Behavioral Health Sciences Building,
183 South Orange Avenue, F-level
Newark, NJ 07103
Room Labs: F-1538, F-1545    Office: F-1534
Phone: 973-972-2096              973-972-1888