This past May, Dr. Luis Ulloa received the Excellence in Research 2014 Award and Faculty of the Year in Research!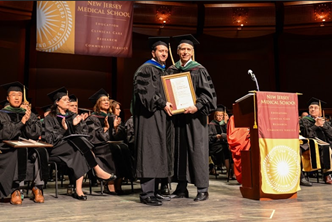 Dr. Ulloa began working with NJMS since 2007 as an Associate Professor in the Department of Surgery. His immeasurable passion for research exudes from his work. Dr. Ulloa has been inspired as an adolescent to work in the research world. He was driven to take problems that currently existed, research them, and find solutions to alleviate the ailments of the sick.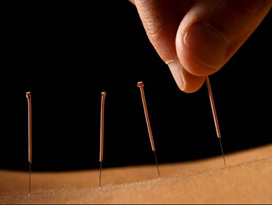 Dr. Ulloa's passion is evident in his fifteen year study of sepsis, the presence of harmful bacteria and toxins in tissue, which has led him to research the inflammatory response caused by the infection. Throughout Dr. Ulloa's extended research, Dr. Ulloa was determined to control the inflammatory response with the use of electroacupuncture, a form of acupuncture where a small electric current is passed between pairs of acupuncture needles. Dr. Ulloa's study consisted of testing his patients and their reactions to this specific kind of acupuncture. Ultimately, Dr. Ulloa was able to identify the limits of electroacupuncture in response to the immune system.
Dr. Ulloa's research concluded with his published journal article on electroacupuncture, "Dopamine mediates vagal mediates modulation of the immune system by electroacupuncture", in The Natural Medicine journal; one of few acupuncture articles to be published in a leading journal!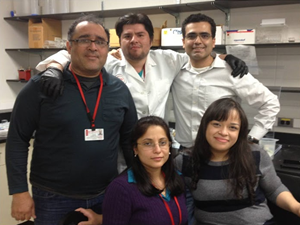 Dr. Ulloa is very grateful for the support of both Dr. Anne C. Mosenthal, Department Chair, and Dr. William Gause, Vice Dean of Research. He is also honored and thankful on behalf of his entire team for receiving these prestigious awards!