Welcome to The New Jersey Vascular Center.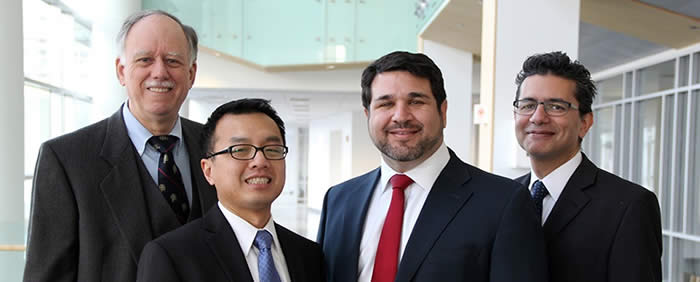 We provide the full spectrum of treatment options for vascular conditions, ranging from medical therapy to open vascular surgery. We also specialize in using the most advanced technologies to perform minimally invasive endovascular procedures. These techniques include angioplasty, stenting, endovascular aortic aneurysm stent grafts, endovenous radiofrequency and laser ablations, and much more.
The Division of Vascular Surgery is also actively involved in the education of vascular surgery fellows, general surgery residents, and medical students. We offer an ACGME-approved two-year vascular surgery fellowship. For students interested in vascular imaging and technology, we provide information on the School of Health Related Professions, vascular technology certificate and bachelor's degree program.
Our team provides comprehensive treament for all vascular diseases, including...
Aortic Aneurysms
Carotid Stenosis
Peripheral Arterial Disease
Deep Venous Thrombosis and Pulmonary Embolism
Varicose Veins
Dialysis Access Needs
If you are a patient...
We are affiliated with...