Mission & Ideology
The mission of the Healthcare Foundation Center for Humanism and Medicine is to foster the ideals of respect and dignity for the individual as we provide service committed to relieving suffering with kindness, justice and humility, while employing self-reflection and continuous development.
Physicians must view themselves as servants; a concept that all too frequently is lost.
In many cases, a doctor's humility has been replaced with arrogance, a product of the prestige our society associates with physicians. Unfortunately, arrogance is the worse enemy for the wellbeing of our patients and also for our growth as physicians.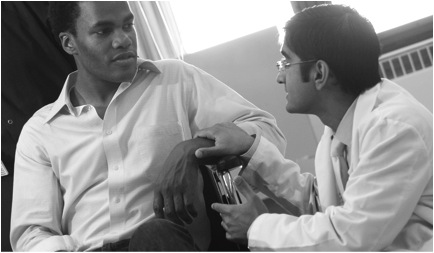 Physicians must employ humility and compassion to balance the scales between ourselves and our patients. Doctors must also change how they practice. In their many years of medical training, doctors learn how to practice medicine, how to read, interpret and utilize sophisticated studies, how to use diagnostic information and tests, and how to prescribe appropriate treatments. The emphasis has been placed upon science and, more recently, economic and legal matters, medical systems and logistics.
Through this evolution, doctors have moved progressively further away from engaging in behavior that links them humanistically to the spirit of their patients. They have stopped caring for their patients and only focus on treating a disease. This is a critical omission, for our patients' feelings are deep-seated and are fundamentally based beyond the "corps humain."
But technology is not the enemy of humanism. Indeed, thanks to the age of computers and body scans that can measure qualitative and quantitative function, physicians now have more and better information to remove uncertainty about the care they provide to their patients. Therefore patients' concerns a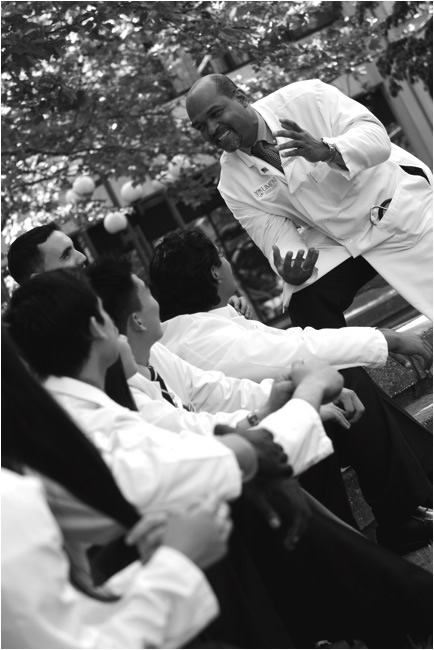 nd fears may be addressed with the confidence of full disclosure of possibilities that are based more on facts rather than perception.
As such, the current climate of legal, and thus, impersonal, medicine may return to a climate of care that incorporates a moral and ethical responsibility. We will be reminded that the humanisticand compassionate physician will also most likely be the most knowledgeable physician.
Finally, if a new "network" or nucleus of such caring physicians is created, medicine will be able to regain its rightful place in the hearts of those who seek its service in the relief of suffering. As a medical school training our society's future physicians, New Jersey Medical School can begin to build that network and effect a much needed evolution in our health care system.
Here at the Center for Humanism and Medicine, we embrace the core values of empathy, enthusiasm, respect for life, advocacy and service, leading by example, awareness leading to self-development, honesty and academic inquiry.