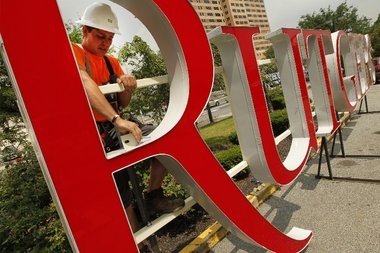 2013
NJMS becomes part of Rutgers, the State University of New Jersey, when the New Jersey Medical and Health Sciences Education Restructuring Act goes into effect.
Brian Strom is named as the first chancellor of Rutgers Biomedical and Health Sciences (RBHS) by Rutgers University President Robert L. Barchi.
NJMS creates the Institute for Infectious and Inflammatory Diseases (I3D) to pursue novel approaches to detect, treat and prevent diseases caused by infectious agents and harmful inflammation.
New Jersey Medical School welcomes 178 newly minted medical students during its Barbara and Norman Seiden White Coat Ceremony, the first since becoming a school within Rutgers University.
The 16th edition of Castle Connolly Top Doctors: New York Metro Area includes 45 NJMS physicians, from a wide range of specialties, who are named among the best in their respective fields.
A study published in Nature Genetics by a NJMS researcher sheds new light on tuberculosis drug resistance, showing that TB-causing bacteria can accumulate mutations in a stepwise fashion.
A team of NJMS researchers publish findings in PLOS ONE showing the topical anti-fungal drug Ciclopirox causes HIV-infected cells to "commit suicide" by jamming up the cells' mitochondria.
The Liaison Committee on Medical Education renews NJMS' accreditation for a maximum term of eight years, noting the school's commitment to service learning, diversity, and community engagement.