Group Members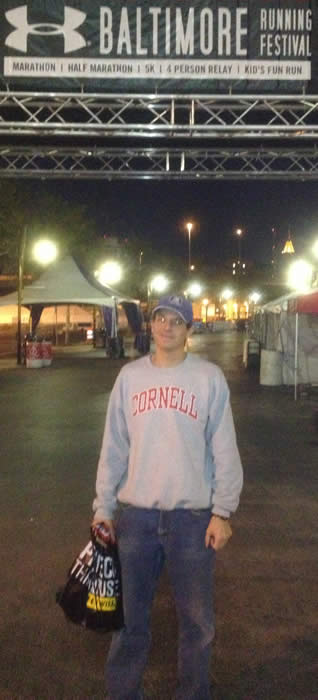 Joel S. Freundlich, Ph.D., is an Associate Professor of Pharmacology, Physiology and Neuroscience and of Medicine at Rutgers University–New Jersey Medical School. Prior to his return to academic research, he spent eight years in the pharmaceutical industry as a medicinal chemist. His undergraduate and master's degree training were in chemical engineering at Cornell University as a McMullen Dean's Scholar. He received his doctorate in organic chemistry from the Massachusetts Institute of Technology under the tutelage of 2005 Nobel Prize in Chemistry awardee Richard Schrock.
Link to CDD interview (Collaborative Drug Discovery)
Link to interview at Grosset Symposium
Current members of the Freundlich Group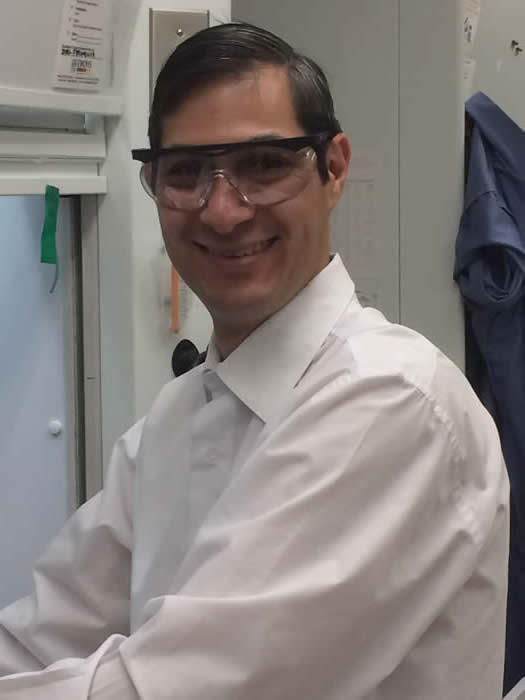 Ricardo Gallardo-Macias, Ph.D., is a postdoctoral fellow in Professor Freundlich's research lab at the Rutgers University-New Jersey Medical School. Before joining the Freundlich lab, he developed novel β-secretase inhibitors to advance Alzheimer's research, in Professor Ghosh's lab at Purdue University. Previously, Ricardo completed his Ph.D. at Yale University, under the supervision of Professor Jorgensen, where he synthesized novel inhibitors targeting HIV reverse transcriptase (RT). Throughout his academic career, he has gained experience in synthetic and medicinal chemistry.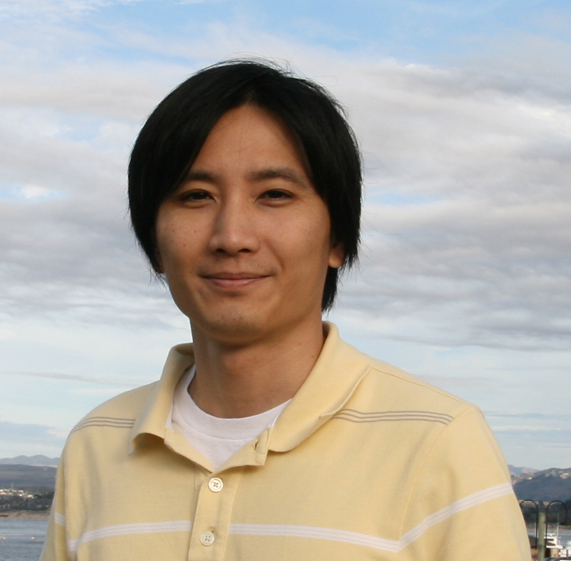 Daigo Inoyama, Ph.D., is a postdoctoral fellow who joined the Freundlich group in March, 2015. He received his Ph.D. in Medicinal Chemistry from Rutgers University (New Brunswick, NJ). He is experienced in synthetic medicinal chemistry, peptide synthesis, analytical chemistry, and assay development. As an undergraduate in Professor Valerie Daggett's group at the University of Washington, he performed molecular dynamics (MD) simulations to study the conformational propensity of natural amino acids using GGXGG pentapeptides. His doctoral research with Professor Longqin Hu involved the development of fluorescence-based high-throughput screening (HTS) assays to discover inhibitors of Keap1-Nrf2 protein-protein interaction and the optimization of hits identified by the HTS of Molecular Libraries Probe Center Network (MLPCN) compound library. His doctoral research also involved the design and synthesis of a series of lanthanide chelates in which he investigated a novel protein labeling strategy for facile development of time-resolved fluorescence resonance energy transfer (TR-FRET) assays for applications in HTS. Dr. Inoyama's publications can be found here.
Dr. Daigo Inoyama's LinkedIn Profile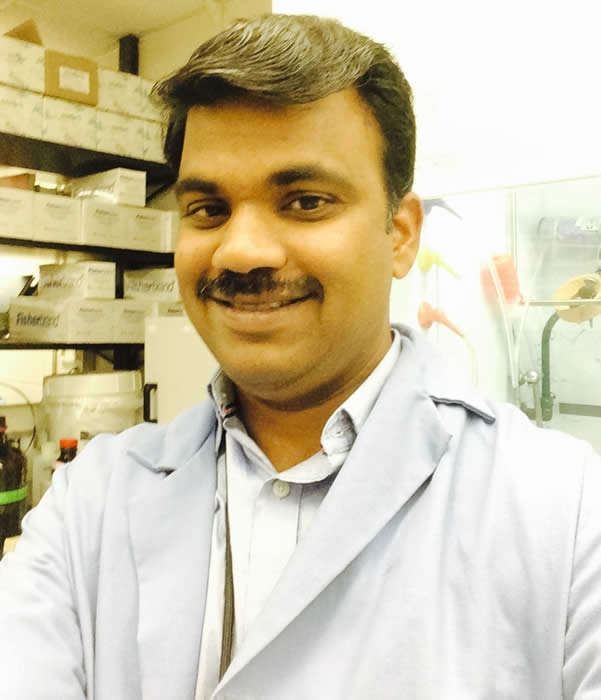 Ravindra Jadhav, Ph.D., is a postdoctoral fellow in Professor Freundlich's research lab in the Department of Pharmacology & Physiology at the Rutgers University-New Jersey Medical School. Prior to joining the Freundlich research group, he worked with Professor Arun Ghosh as a Postdoctoral Research Associate in the Department of Chemistry at Purdue University, where he was involved in the design and synthesis of novel HIV-1 protease inhibitors.
Before coming to the U.S.A. for postdoctoral studies, Ravindra worked at Piramal Life Sciences Limited (PLSL) for 11 years.  PLSL is a drug discovery institute in India, where he was actively involved in the discovery of new chemical entities (NCE) versus various therapeutic targets in cancer, metabolic disorders, and inflammation. While working at PLSL, Ravindra got an opportunity to pursue his Ph.D., which he completed in 2012 at PLSL (affiliated to Mumbai University). His research efforts in the last eleven years yielded one clinical candidate (that is currently in Phase II trials for the treatment of obesity), five papers, and six patents. Ravi has experience in hit-to-lead identification, SAR development, and lead optimization to increase the affinity, selectivity (to reduce the potential side effects), efficacy/potency and metabolic stability.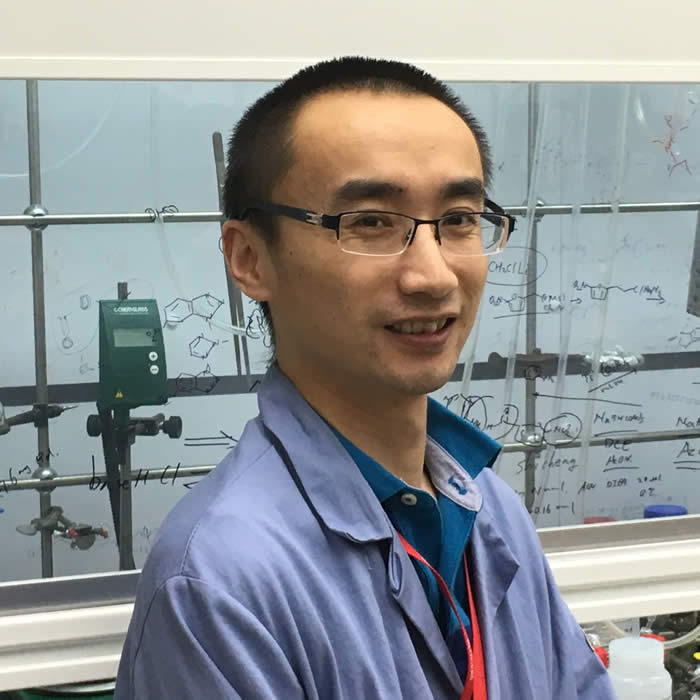 Shao-Gang Li, Ph.D, is a Research Associate in the lab and an experienced synthetic chemist. He is a member of the Center for Emerging & Re-emerging Pathogens, Division of Infectious Diseases, in the Department of Medicine. He received his Ph.D. degree in Organic Chemistry from Shanghai Institute of Organic Chemistry, Chinese Academy of Sciences, under advisor YiKang Wu. During his graduate research, he completed the first total synthesis of the natural product demethyl cezomycin. He found a range of interesting reactions like a stereoselective 3,3-rearrangement reaction and a tandem ring-opening 1.5-hydrogen transfer reaction of cyclopropane. He also developed regio-selective reduction of C–C double bonds in α, β-unsaturated acyl 4-substituted oxazolidin-2-ones and oxazoline-2-thiones. To learn more about some of Shao-Gang's recent work, see his paper "Evolution of a thienopyrimidine antitubercular relying on medicinal chemistry and metabolomics insight." Dr. Li was first author on this manuscript, which was published in Tetrahedron Letters, in the memorial issue for Professor Harry H. Wasserman. His most recent paper, "Non-classsical transpeptidases yield insight into new antibacterials," was published in Nature Chemical Biology in Nov. 2016, and it presents some novel carbapenems that he synthesized.
Dr. Li is looking for a position in the pharmaceutical industry. Try to recruit this friendly, hard-working, brilliant, and skilled medicinal and synthetic chemist while you can, before one of your competitors steals him away.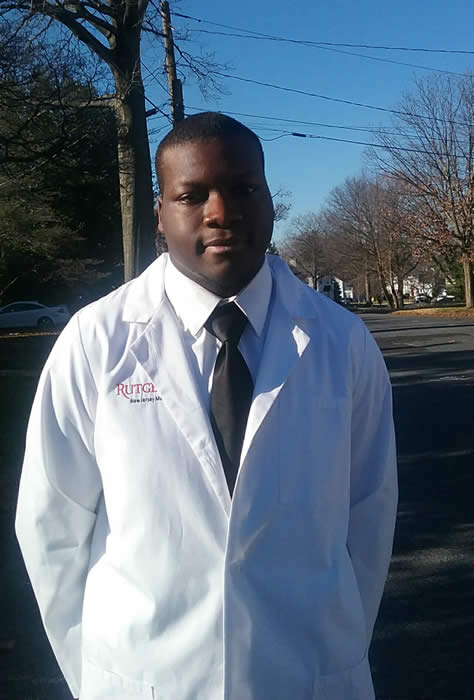 Ethan Morrison is an undergraduate student at Rutgers University-Newark who joined the Freundlich Lab in August of 2017. After developing a strong passion for chemistry and biology in his previous studies, Ethan hopes to expand his knowledge of pharmacology and medicinal chemistry by working with the Freundlich group. He is currently working towards a Bachelor's of Science degree in Biology with a minor in Chemistry and an Honors College Concentration, with the goal of becoming a physician. Additionally, Ethan received the AP Distinction Award in his high school education, and he is a multi-instrumentalist who plays the piano and bass guitar. Though he is currently undecided regarding which research specialty he will choose in the future, Ethan continues to remain open minded as he gains new skills, knowledge, and experience.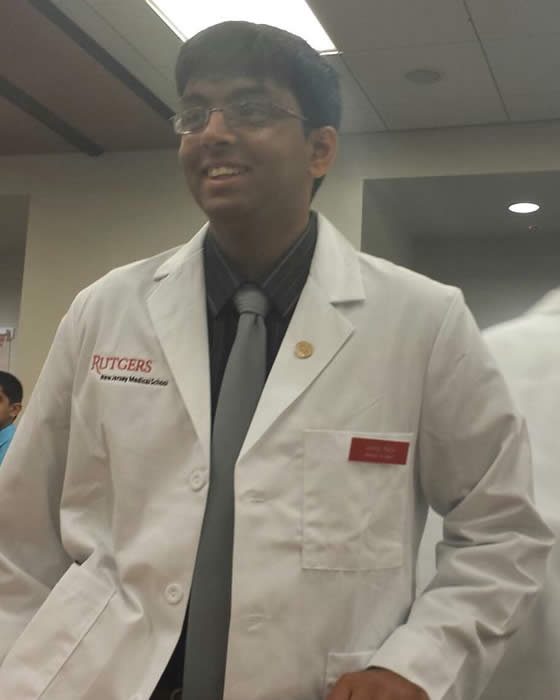 Jimmy Patel is an M.D./Ph.D. Candidate at the Rutgers-New Jersey Medical School. Prior to NJMS, he attended Rutgers New Brunswick and majored in Chemistry and Molecular Biology + Biochemistry. He also spent 2 years as an R&D intern at Croda, Inc. He completed his undergraduate thesis on gas phase properties of damaged DNA bases under the direction of Dr. Jeehiun K. Lee. During medical school, he was an HHMI summer fellow in Dr. Martin Burke's lab at UIUC, where he began to develop his interest in small molecule chemistry. Upon returning to NJ and successfully transitioning into the M.D./Ph.D. program, Jimmy joined the Freundlich group with an interest in broadening his experience in synthesis and developing small molecules against Mtb and other multi-drug resistant bacteria. From the medicinal standpoint, Jimmy has published papers concerning skull base surgery, but he is still open-minded about his ultimate career choice.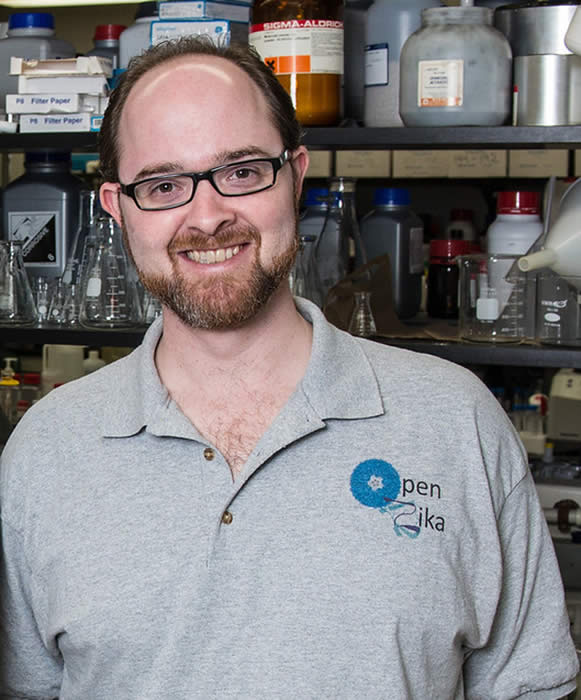 Alexander L. Perryman, Ph.D., is a senior researcher (Research Teaching Specialist III) in the lab, with extensive training in computational methods in drug discovery and in the biochemical mechanisms of multi-drug-resistance in infectious diseases. He is a member of the Center for Emerging & Re-emerging Pathogens, in the Department of Pharmacology, Physiology & Neuroscience. Alex started performing research in Professor Cleo Samudzi's X-ray crystallography lab as a freshman in the undergraduate Biochemistry program at the University of Missouri-Columbia ("Mizzou" or MU). He then became a Beckman Scholar in Professor Thomas P. Quinn's protein structure & radiopharmaceuticals lab at MU. He received his Ph.D. in Biomedical Sciences from the University of California, San Diego (UCSD) School of Medicine (Pharmacology Department) as a Howards Hughes Medical Institute fellow in H.H.M.I. Principal Investigator J. Andrew McCammon's lab. As a graduate student, Alex used Molecular Dynamics simulations to (a) predict a mechanism of multi-drug-resistance for "super bug" mutants of HIV protease, (b) to predict the existence of allosteric binding sites on the surface of HIV protease and then (c) to test the utility of exploiting that allosteric relationship. These predictions are now supported by an ever-growing body of experimental evidence. He also helped create the "Relaxed Complex Scheme," which was one of the first methods to incorporate the flexibility of the target protein into docking studies of potential drug-like compounds. He conducted post-doctoral research at the California Institute of Technology ("Caltech") as an Amgen fellow in the Division of Biology. He then became a Research Associate in Prof. Arthur J. Olson's lab at The Scripps Research Institute (TSRI), where he ran the day-to-day operations of the FightAIDS@Home project (the largest computational drug discovery project devoted to HIV/AIDS, which runs on IBM's World Community Grid). He also designed, led, and ran the day-to-day operations for the largest computational drug discovery project ever performed against malaria, the GO Fight Against Malaria project, also on IBM's World Community Grid. GO FAM involved screening 5.6 million compounds against 22 different classes of drug targets (including targets from Mycobacterium tuberculosis, as well). GO Fight Against Malaria was the first academic project to ever perform over 1 billion different docking jobs. His experience is highlighted by over 26 publications and one US patent.
In the Freundlich lab, Alex has broadened his experience by becoming an expert at developing and applying machine learning models and other ligand-based techniques to advance Mtb research, as well as projects against the ESKAPE pathogens. He has also created several machine learning models to help address key shortcomings in chemical tool discovery and drug development (such as metabolic stability, cytotoxicity, and solubility). For a change, Dr. Perryman has also been getting his hands wet--purifying proteins and performing enzyme inhibition assays, to help test his new computational predictions against Mtb targets.
Dr. Alex Perryman's LinkedIn profile, CV, and Google Scholar profile
YouTube clip about GO Fight Against Malaria
Progress update on the GO Fight Against Malaria project, June 2015. See the first paper that utilized GO FAM data, entitled "A virtual screen discovers novel, fragment-sized inhibitors of Mycobacterium tuberculosis InhA."
In May of 2016, our new multi-national collaboration to search for a cure for the Zika virus was launched on IBM's World Community Grid. Our "OpenZika" project is led by Professor Carolina Horta Andrade (PI), Dr. Sean Ekins (Co-PI), and Dr. Alex Perryman (Co-PI). Check out http://openzika.ufg.br and our News page to learn more about this project, and please join World Community Grid and help support our drug discovery research against Zika. On Nov. 3, 2016, the first project update for OpenZika was posted on the World Community Grid website. Click this link to learn about the progress that we have made since then (as of March 21, 2017) and to find a molecular animation I made that highlights compounds from the second set of candidates we identified in the OpenZika calculations. We also published a paper entitled "OpenZika: An IBM World Community Grid Project to Accelerate Zika Virus Drug Discovery," in PLoS Neglected Tropical Diseases that summarizes the OpenZika project. A new project update for OpenZika was posted on October 3, 2017.
Since mid-May, 2016, we have now performed over 4 billion different docking jobs as part of OpenZika!
Alex is looking for a faculty position. He plans to create a computational chemical biology lab that focuses on advancing the research against drug-resistant infectious diseases (especially TB and the ESKAPE bacteria), as well as the Zika virus. Efforts to recruit Dr. Perryman are appreciated.
Matthew Sherwood currently attends Rutgers University-Newark as an undergraduate, pursuing a BA in chemistry. Upon completion of his undergraduate education, Matt hopes to work in the pharmaceutical industry and possibly pursue a Master's degree. He joined the Freundlich lab in the summer of 2017. This is his first experience in a lab setting, outside of classes.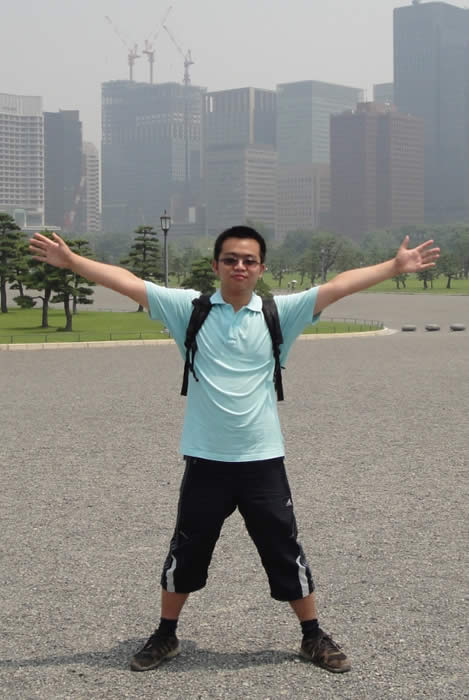 Xin Wang is a Ph.D. Candidate in the Molecular Biology, Genetics and Cancer program (MBGC) of the Rutgers Graduate School of Biomedical Sciences. He is investigating how small molecules are metabolized by Mycobacterium tuberculosis, a special dialogue between bug and host. He also evaluates the anti-Mtb potential, mechanism of action, and cytotoxicity of candidate compounds discovered by the lab and new analogs of compounds that are synthesized in the lab. Prior to joining the Freundlich lab, he earned his bachelors degree at the University of Science and Technology of China (USTC) in 2012, with a thesis on signal pathway crosstalk in chronic inflammation and prostate cancer.
--------------------------------------------------------------------------------------------------------
Alumni (former members of the Freundlich Group)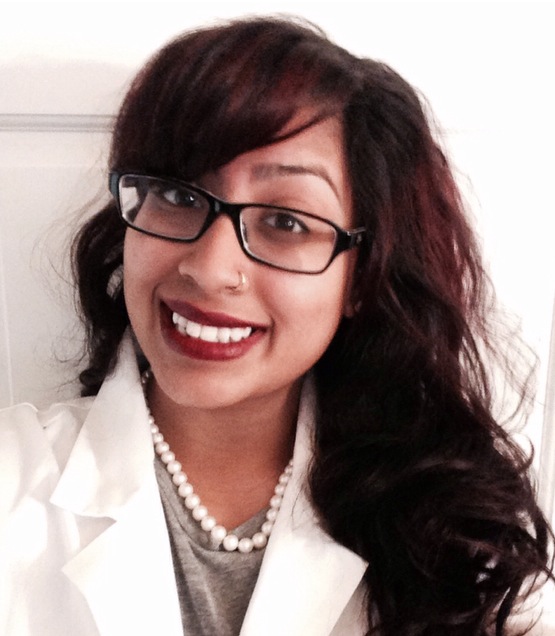 Monica Anisetti received her B.S. in Integrative Neuroscience at Binghamton University. She was a member of the Rutgers Graduate School of Biomedical Science Medical Scholars Program, and she graduated with a Masters degree in October of 2014. In November of 2014, Monica became a clinical research study assistant at Memorial Sloan Kettering. In the fall of 2015, she started attending the Rutgers University-New Jersey Medical School.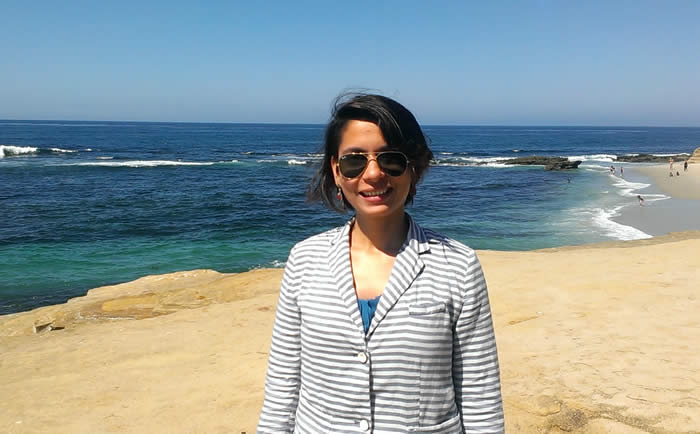 Divya Awasthi, Ph.D., was a postdoctoral fellow in the Department of Pharmacology & Physiology. In her Ph.D research with Professor Iwao Ojima at Stony Brook University, she designed and synthesized novel 2,5,6-trisubstituted benzimidazoles targeting the essential bacterial cell division protein FtsZ. Extensive SAR studies and optimizations have led to the identification of potent antitubercular agents exhibiting efficacy in a murine model of TB infections. This project led to a provisional patent application, on which Divya is listed as an inventor. She has experience with drug design, compound library synthesis, molecular biology, protein expression and purification, MIC measurements against Mycobacterium smegmatis, and performing enzyme activity assays that involved techniques such as light scattering and Transmission Electron Microscopy (TEM) imaging. Her experience is highlighted by 14 publications thus far and several presentations at ACS conferences. As of July 2017, Divya is now a Scientist at the Infectious Disease Research Institute (IDRI).
Dr. Divya Awasthi's LinkedIn profile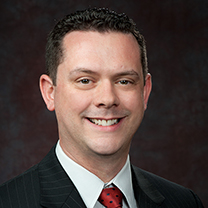 Joseph Bilotta, M.A., has spent over 12 years in pharmaceutical R&D before joining the lab. Joe did his B.A. at Skidmore College where he studied biochemistry. Along with studying biochem., he also did research in organic chemistry on the TIMDA (tandem intramolecular Diels-Alder) reaction, and he did a summer internship at Albany Molecular Research. After Skidmore, Joe joined Pharm-Eco Laboratories (now Johnson-Mathey Pharm Services) in Devens, MA, where he performed organic syntheses, process chemistry, and process research. After one year with Pharm-Eco, Joe joined Hoffmann-LaRoche Inc. in Nutley, NJ. Over his 12 year tenure at Roche, he spent six years in the Exploratory Chemistry group, where he worked on a multitude of projects to advance the hit-to-lead process. For the next six years, Joe was a medicinal chemist who worked on Oncology, Inflammation, Metabolic Disease, and Virology projects. During his time at Roche, Joe earned his M.A. in organic chemistry from Queens College in Flushing, NY.
In mid-May, 2015, Joe became a Field Service Specialist at Metrohm USA. He is now covering the Northern New Jersey area.
Joseph Bilotta's LinkedIn Profile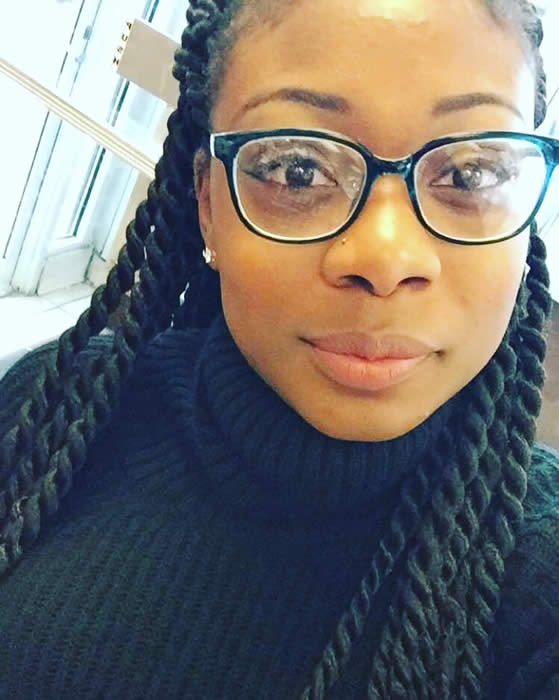 Tenesha Boyd is a graduate student in GSBS, where she is studying for a Masters degree in Biomedical Sciences. Tenesha plans to be a physician; consequently, she is in the Medical Scholars track. She earned a B.S. at Stony Brook University in biology, with a strong background in biochemistry, and a minor in history. Tenesha was a summer student researcher at Stony Brook University in Dr. Frohman's laboratory in the Department of Pharmacology, where she worked with the CRISPR-Cas system to discover genes that contribute to Alzheimer's disease. Subsequently, Tenesha was a student in the Topics in Pharmacology class taught by Dr. Freundlich, which increased her interest in pharmacology and in tuberculosis research. It also motivated her to join the Freundlich lab from 2017 - 2018. She plans to continue performing pharmacological research during medical school, as well.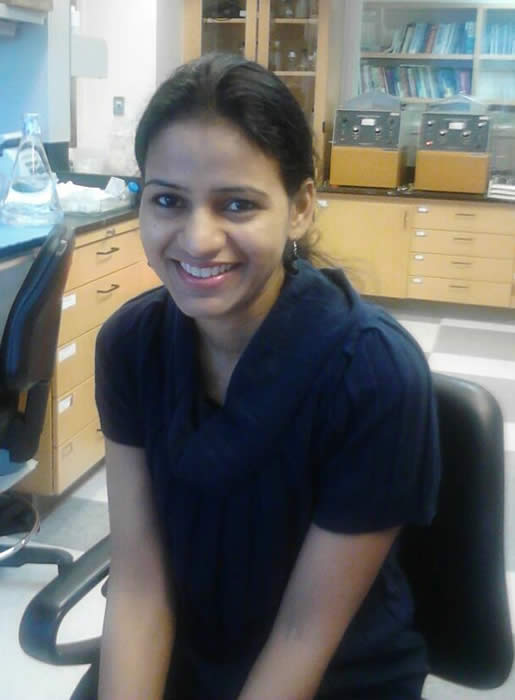 Rinki Chauhan, Ph.D., received her Ph.D. in Microbiology and Molecular Genetics from Rutgers Biomedical and Health Sciences, Rutgers University, Newark, NJ, under advisor Marila Gennaro in 2013. She has expertise in various microbiological, biochemical, and molecular biology techniques. During her graduate research, she worked on several projects, with a primary focus on the stress response and gene regulation in Mycobacterium tuberculosis. Her doctoral research focused on understanding transcriptional regulatory interactions between sigma factors in Mycobacterium tuberculosis. Dr. Chauhan joined the Freundlich lab in 2013, and she was mainly involved in optimizing and performing enzyme activity assays to screen various compounds for potential inhibition of the desired target enzyme. In June of 2014, Rinki and her husband moved back to India.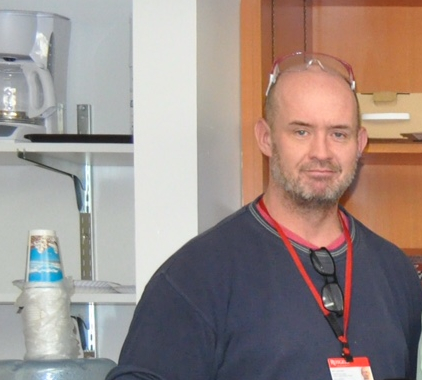 Mark Jaskowski joined the group as a Research Teaching Specialist III, and he worked on infectious disease projects.  Mark has a B.S. from St. Lawrence University and an M.A. from Princeton University.  While at Princeton, Mark synthesized calicheamicin analogs and other medicinal targets as part of the Semmelhack group.
Mark began his career in industry at Wyeth in Rouses Point, NY as an analytical chemist specializing in chromatography, dissolution, and electrochemistry, before deciding to pursue his graduate studies at Princeton.  He has spent a significant portion of his life in the North Country of New York State, where temperatures of -40°C are considered suitable for sleeping outdoors.  (Disclaimer:  he was a Lieutenant in the NYS National Guard at the time.)  After moving to the substantially warmer climate of New Jersey, Mark worked for Locus Discovery and Pharmacopeia as a synthetic chemist.  He returned to NY to work for Wyeth Vaccines as an NMR specialist, with responsibilities for Prevnar and Prevnar 13 vaccine commercial testing and product development.  Before joining the Freundlich lab at Rutgers, Mark was an Adjunct Professor at Ramapo College of New Jersey, teaching environmental, analytical, and organic chemistry classes. 
Mark currently resides in Orange County, NY with his wife and three children.  In his free time, he grows some pretty awesome tomatoes. 
Srinivasan Kandasamy, Ph.D., was a postdoctoral fellow in Professor Freundlich's lab at the Rutgers University, New Jersey Medical School from March of 2016 to December of 2017.  He received his Ph.D. degree in Biochemistry-Immunology from the National Institute for Research in Tuberculosis, India in the lab of Professor Sujatha Narayanan.  His doctoral research involved the construction of Mycobacterium tuberculosis knockout strains and vaccine evaluation in animal models. Before joining this Ph.D. program, he identified potential anti-bacterial compounds against bovine mastitis under the supervision of Professor S. Ramesh's lab at the Madras Veterinary College, India. He has experience in various microbiology, molecular biology, proteomics and genetics techniques.
Hiyun Kim, Ph.D.
Misun Koo, Ph.D. was a postdoctoral fellow in the lab. She has expertise in microbiology, including BSL3 research with Mycobacterium tuberculosis. Misun then worked as a Life Science Consultant for the Rutgers University Office of Technology Commercialization. In January of 2017, Misun became a Biotechnology Patent Agent at Mintz Levin.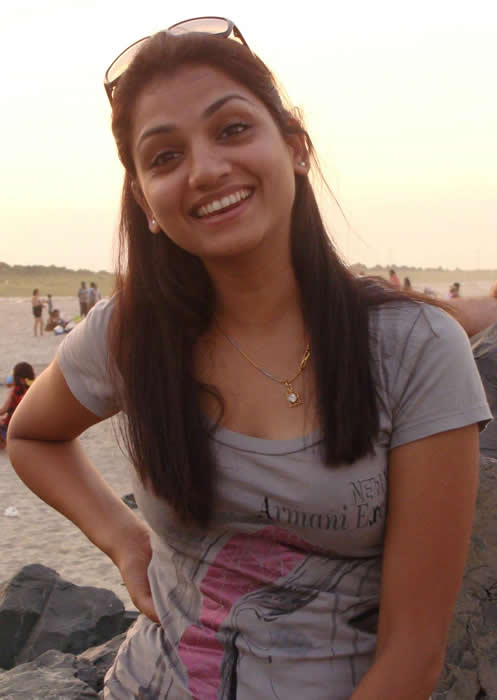 Nisha Mittal, Ph.D., was a postdoctoral fellow in the lab, experienced in small molecule synthesis, asymmetric catalysis and synthetic methods development. She was a member of the Department of Pharmacology. She received her Ph.D. in organic chemistry from Rutgers, New Brunswick, in the lab of Professor Daniel Seidel. Her doctoral research involved the development of new methods for asymmetric organocatalysis and the design of highly effective nucleophilic and chiral hydrogen bonding/anion binding catalysts. For a recently-published paper on this work, see the JACS article "A dual-catalysis anion-binding approach to the kinetic resolution of amines: Insights into the mechanism via a combined experimental and computational study," on which Dr. Nittal was first author.
Dr. Nisha Mittal's LinkedIn profile
In August of 2017, Dr. Mittal became a Senior Scientist in the Analytical department at Kashiv Pharma, in Bridgewater, NJ.
Omar Morales is a synthetic chemist with many years of experience in the pharmaceutical industry. He was a Temporary Research Assistant in our lab, in the Department of Pharmacology and Physiology, for a year. In October of 2015, Omar started a new position as an instrumentation chemist at SGS.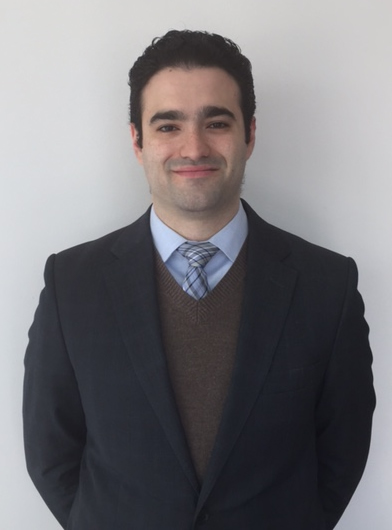 Wissam "Sam" Nasser was a Temporary Research Assistant who joined the Freundlich lab in the summer of 2016. He was recently a Post-Baccalaureate student at Rutgers University, Newark, and he was aiming to be in medical school by the fall of 2017. During his time as a Post-Bacc. student, Sam took a keen interest in Organic Chemistry and in the synthesis of chemical tools to study infectious diseases. He was hoping to build more on that interest and knowledge during his research in the Freundlich Lab. Previously, Sam graduated Magna Cum Laude with a Finance degree from the Rutgers Business School, and he worked in the field for 5 years with Bank of America and Merrill Lynch. During his time there, he pursued his CFA designation and was building a foundation in statistical analysis.
Sam achieved his goal! As of August 2017, Sam will be a medical student at Rutgers-NJMS.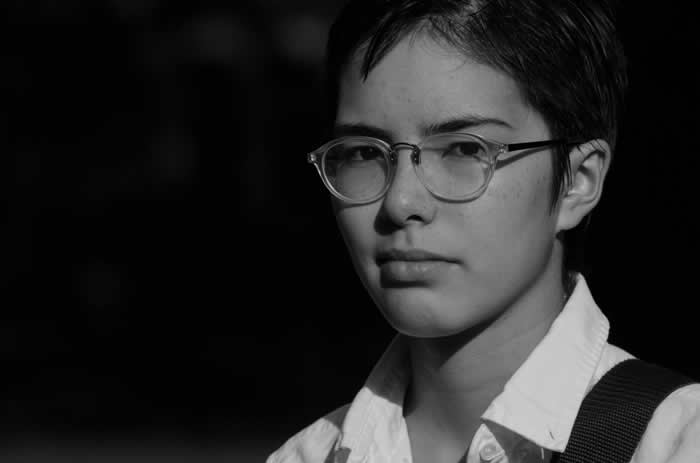 Isabel Navarro graduated Saint Andrew's School and was a summer intern in our lab for two years. In the fall of 2015, she started attending the University of Delaware as a Eugene duPont Scholar.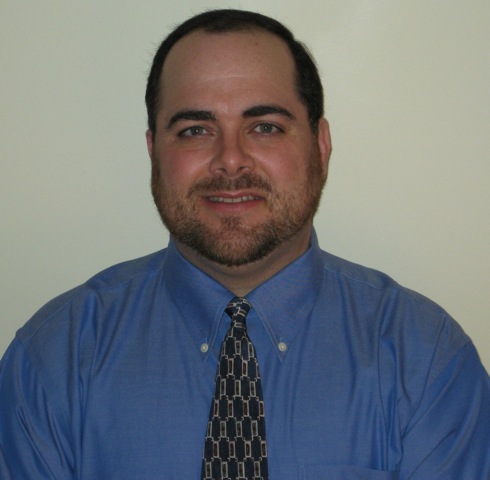 Steven Paget, Ph.D., a medicinal chemist refugee from the pharmaceutical industry, joined the lab in 2012. During the previous 16 years, Steve developed antimicrobial, antiviral, anti-inflammatory, and oncology drugs. His tenure at Johnson & Johnson (now Janssen Research & Development, LLC) produced a chemical series in the oxazolidinone class of antimicrobial agents that supplied three Development Candidates. One of these candidates, RWJ-416457, successfully passed First-In-Human/Phase I clinical trails in 2005. After moving to PTC Therapeutics, LLC in 2006, Dr. Paget carried out research on new antiviral therapeutic agents for the Hepatitis C virus. The collaboration with Schering-Plough (now Merck) ultimately identified an HCV antiviral Development Candidate in 2009. After this successful collaboration, a transition over to the Oncology Group also produced a Development Candidate for the Wellcome Trust in 2012. Going back even further, Steve cut his teeth in David Collum's Lab during his undergraduate studies at Cornell University. His graduate studies involved endeavors to synthesize the natural product Neoliacinic Acid in Leo Paquette's Lab at The Ohio State University. The research was successful enough (or he was lucky enough) to go directly into industry.
In April, 2015, Dr. Paget left the lab and started a new position as a Team Leader in the Medicinal Chemistry Department at Venenum Biodesign.
Richard S. Pottorf, Ph.D.
Justin Roberts, Ph.D.
Kurt Saionz, Ph.D.
Mike Szymonifka, M.S., spent 30 years at Merck Research Laboratories (MRL), Rahway, NJ, beginning as Staff Chemist and progressing to Senior Research Fellow, prior to joining the Freundlich group. He is now retired. Mr. Szymonifka was an innovator at MRL as a founding member of the Merck Combinatorial Synthesis Group, prepared its first combinatorial library, and acted as its representative in interactions with other pharmaceutical companies and consortia. His research has spanned numerous therapeutic areas, featuring ten years of industrial antibacterial experience, and is highlighted by 23 publications and patents.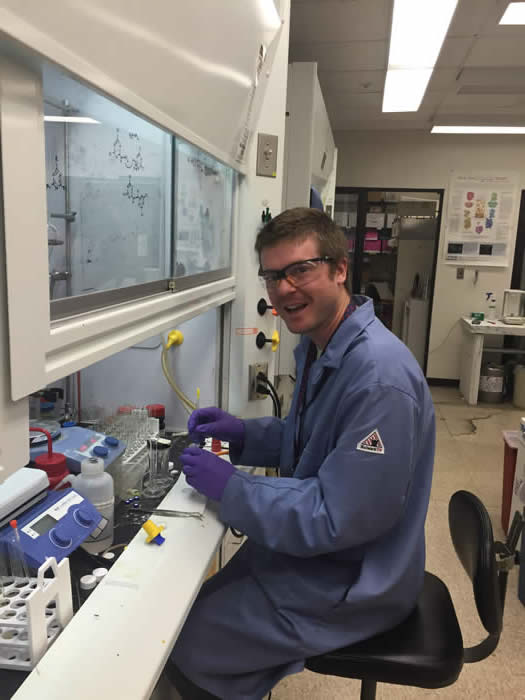 Tom Stratton was an Anna and Bernard Senkowski Undergraduate Chemistry Scholar at Rutgers-Newark. His interests and responsibilities in the Freundlich Group involved chemical synthesis of potential small molecule antituberculars, characterizing the interactions of these molecules with biologically relevant systems, and leveraging the computational methods from which these synthetic targets are derived.
Despite his relatively young academic career, Tom's scholarly performance has been recognized by numerous awards, including the William F. Singletary Scholarship for the Sciences, the Lipkin Scholarship, the Anna & Bernard Senkowski Undergraduate Chemistry Scholarship, and the Rutgers Graduate School for Biomedical Sciences Undergraduate Summer Research Fellowship.
Prior to his enrollment at Rutgers, Tom enjoyed a career in music where he performed live across the globe, and he appeared on over a thousand audio recordings as a producer, writer, performer, audio engineer, mixer, or all of the above.
"Rutgers Today" recently published a feature story describing Tom's passion for life, music, and science.
After graduating from the Rutgers Honor College Summa Cum Laude in May of 2016, Tom joined Professor Phil Baran's lab at The Scripps Research Institute, as a graduate student in their chemistry Ph.D. program.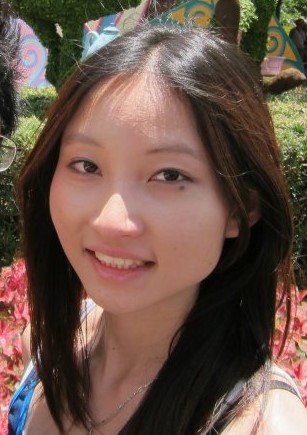 Ashley Weng was a medical student at Rutgers New Jersey Medical School. Previously, she attended Rutgers University-New Brunswick and graduated in 2012, with a major in Molecular Biology and BIochemistry and a minor in Statistics. She completed her undergraduate thesis on the immunomodulatory properties of mesenchymal stem cells (MSCs) and participated in the NJMS Cancer Center Summer Research Program, where she studied the effects of vitamin D and antioxidants on tumor cells. She was interested in learning more laboratory techniques and applying them to further understand how microorganisms such as Mycobacterium tuberculosis cause disease in humans, which is why she spent a year in the Freundlich lab. On 5/26/2015, Ashley successfully defended her thesis and finished the Scholars Program. In May of 2017, Ashley graduated medical school. In July of 2017, she began her neurology residency at Tufts University.