Rutgers NJMS - Facial Plastic & Reconstructive Surgery
Dr. Boris Paskhover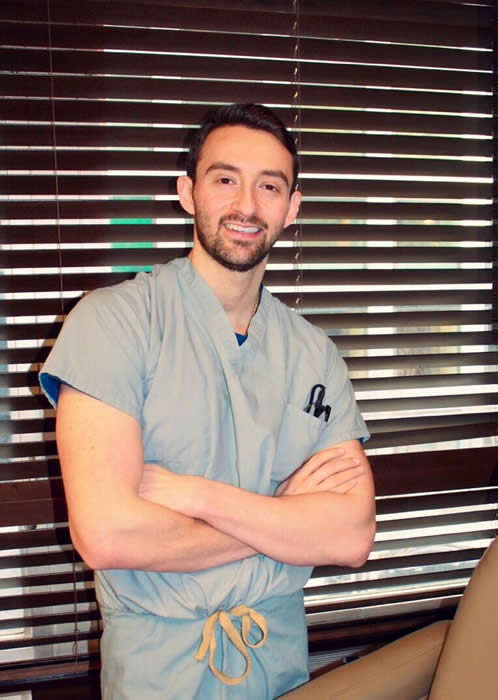 Education
Albert Einstein College of Medicine - Medical Doctorate
Yale New Haven - Otolaryngology Residency
New York University - Facial Plastics & Reconstructive Surgery Fellowship
Biography
Dr. Boris Paskhover specializes in all aspects of Facial Plastics & Reconstructive Surgery. Born in Eastern Europe, Dr. Paskhover immigrated as a child to New York City. He grew up in the Borough of Queens and ultimately completed his undergraduate B.A. degree in Cell Biology and Neuroscience with Highest Honors from Rutgers University in New Jersey. He was then accepted to Albert Einstein College of Medicine in New York City, where he attained many honors, including the Gold Humanism Honors Award and Alpha Omega Alpha (AOA).
After medical school, Dr. Paskhover went on to complete residency training in Otolaryngology – Head & Neck Surgery at Yale. This specialized training allowed Dr. Paskhover to be a leader in surgery involving the Head & Neck areas. During his training, he spent years with many world-renowned Facial Plastic and Head & Neck surgeons acquiring essential skills. In addition to exemplary patient care, he was able to attain multiple national and regional awards, obtain significant research grants and lead multiple research projects.
After residency, with a desire for even more training in Facial Plastics and Reconstructive Surgery, he completed a Facial Plastics fellowship at New York University (NYU) Langone Medical Center. As part of his fellowship, Dr. Paskhover was an attending surgeon at NYU, Bellevue Hospital Center, Manhatten Eye Ear Throat Hospital, and NYC Veterans Hospital, while also training under some of the most renowned facial plastic & reconstructive surgeons in the country.
This focused training in cosmetic and reconstructive facial surgery is what separates Dr. Paskhover from other surgeons. He has extensive experience in rhinoplasty, revision rhinoplasty, rhytidectomy (facelift), blepharoplasty (eyelid rejuvenation), brow lifting, cosmetic ear surgery, Botox, facial fillers, facial nerve reanimation and congenital deformities. He also has significant experience in facial reconstructive surgery and facial trauma.
Dr. Paskhover's training along with his personal dedication, allows him to tailor his aesthetic and reconstructive skills for his patients.