New Faculty Profiles
Welcome Dane Parker, PhD
Jason Scott Weinstein, PhD (August 1, 2018)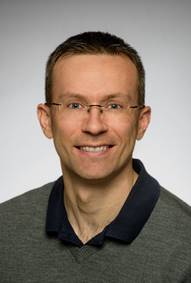 Dr. Dane Parker joined the Center for Immunity and Inflammation and the Department of Pathology and Laboratory Medicine in April 2018 as a tenure-track Assistant Professor, where he studies the interaction between bacterial pathogens and the innate immune system. Dr. Parker obtained his PhD from Monash University in Melbourne, Australia where his focus on was the genetics and transcriptional regulation of the pathogen responsible for ovine footrot. In 2007 he moved to the laboratory of Professor Alice Prince at Columbia University where he gained skills in working with several important human bacterial pathogens responsible for respiratory and skin infections. He also gained experience with host innate immune signalling pathways important for the detection of microorganisms. A major focus of his research is the type I and type III interferon signalling pathways, how bacterial pathogens can activate this pathway and how they influence inflammation and bacterial clearance during infection. He is actively working with the important bacterial species, Staphylococcus aureus, Acinetobacter baumannii and Streptococcus pneumoniae. It is this work that is funded by an R01 grant from the National Heart Lung and Blood Institute. Dr. Parker established his laboratory in 2016 at Columbia University Medical Center and continues this work at Rutgers New Jersey Medical School.
~~~~~~~~~~~~~~~~~~~~~~~~~~~~~~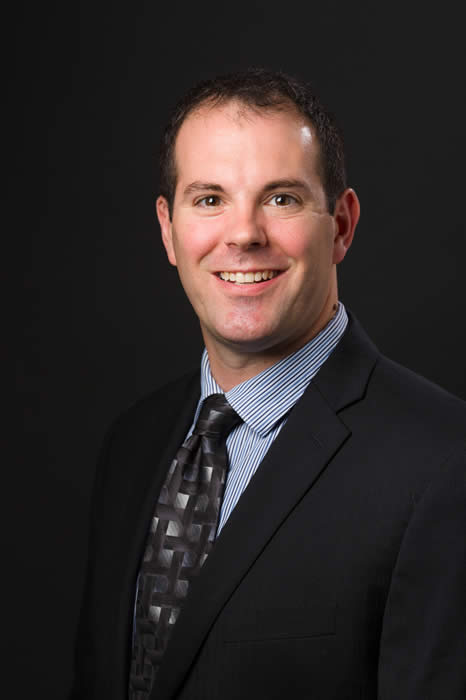 Effective August 1, 2018, Jason Scott Weinstein, PhD will join the Center for Immunity and Inflammation and the Department of Medicine as an Assistant Professor and Chancellor Scholar. Dr. Weinstein is currently an Instructor in the Department of Internal Medicine, Section of Rheumatology, at Yale University School of Medicine. Dr. Weinstein's current research is primarily focused on understanding how the signals from CD4+ T cells that regulate B cells in the chronic autoreactive state compare to those in an acute infectious response, and how these adaptive immune cells malfunction in the germinal center response in autoimmunity.
~~~~~~~~~~~~~~~~~~~~~~~~~~~~~
The i3D and CII received a $1 million grant from the
MCJ Amelior Foundation that will support a comprehensive research program in the field of acne and rosacea, including the recruitment of an up-and-coming researcher.

August 7, 2017
Worms May Hold Answers to Curbing Disease in Developing World - Dr. George Yap and Dr. William Gause received a $3 million R01 grant from the National Institutes of Health this spring to study how worms prevent vaccinations from bolstering the immune system. They also received a $511,711 R56 NIH grant titled "Genesis of Defective Effector Lymphocytes in the Helminth Coinfected Host."
Over treating populations for worm infections may lead to the development of drug-resistant strains, said Gause, who has been researching helminths and their impact on the human immune system since 1985 and is conducting a tandem study on the parasite with another NJMS peer, George Hasko. This second five-year, $3.2 million study, also awarded by the NIH, will examine how the immune system actually detects the worm infection, and then becomes activated to protect against the parasite while weakening the very immune components that protect us against microbes, like tuberculosis.

July 28, 2017
Dr. Purnima Bhanot, Associate Professor in the Department of Microbiology, Biochemistry and Molecular Genetics was awarded two NIH grants totaling over $2.5 million towards discovery of novel drugs against malaria.  Malaria, caused by the protozoan parasite Plasmodium, kills roughly 2000 people a day.  Dr. Bhanot with colleagues at Rutgers School of Pharmacy and Montclair State University, will synthesize potent and selective inhibitors of Plasmodium falciparum's cGMP-dependent protein kinase and test their efficacy in blocking infection of the host liver by the parasite.

July 5, 2017
Dr. Sylvia Christakos received an RO1 grant ($582,981/yr - 4 years) to study Nutrigenomics of Intestinal Vitamin D Action. The proposed research employs a genomic approach coupled to physiology studies in novel mouse models to test the ypothesis that the proximal and distal segments of the intestine have unique regulatory pathways controlling vitamin D receptor (Vdr) expression and vitamin D action. This project combines expertise in vitamin D biology as well as expertise in genomics (in collaboration with Dr. Mike Verzi, Rutgers New Brunswick) to determine how the molecular actions of vitamin D can be utilized to improve calcium status in groups at risk for accelerated bone loss and osteoporosis.