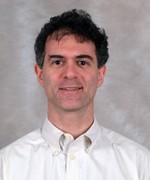 David Alland, MD MSc DTM & H
Chief of Infectious Diseases, Professor
---
David Alland obtained a B.A. in Psychology from Columbia University and an M.D. from the Columbia College of Physicians and Surgeons. He performed his Internship and Residency in Internal Medicine at The Columbia-Presbyterian Hospital (Now the New York-Presbyterian Hospital), his Clinical Infectious Disease fellowship at Montefiore Medical Center, and a Research Fellowship at The Albert Einstein College of Medicine in the laboratory of Dr. Barry Bloom. Dr. Alland also spent a year in The London School of Hygiene and Tropical Medicine where he obtained an MSc. in Clinical Tropical Medicine and a Diploma in Tropical Medicine and Hygiene. After serving on the Infectious Disease Faculty of Montefiore Medical Center and the Albert Einstein College of Medicine, Dr. Alland moved to New Jersey Medical School, first as a member of the Infectious Disease faculty and then as Chief of the Division of Infectious Disease.
Dr. Alland is a permanent member of the NIH ADDT (AIDS Discovery and Development of Therapeutics) study section, has chaired several ad hoc study sections, and reviewed grants for the WHO, Gates Foundation, and the Wellcome Trust. Dr. Alland is the P.I. of a multi-center $2,500,000 grant from the NIH to study the evolution of drug resistance in M. tuberculosis , a $2,000,000 grant from the NIH to study the evolution and phylogenetics of M. tuberculosis , and a $3,000,000 grant from the NIH to develop novel biodefense diagnostics. He has also been the principal investigator of a phase I Small Business Technology Transfer (STTR) grant awarded to Cepheid Inc. to develop novel methods to process clinical samples for PCR diagnostics. Dr. Alland was a project leader in the development of the Northeast Regional Biodefense Center, a multi-institution NIH grant to coordinate and promote biodefense research, and sits on the Executive Committee of this program.
Dr. Alland has been awarded three patents based on his research: U.S. Patent Number: 6,268,201: iniB, iniA and iniC genes of mycobacteria and methods of use, U.S. Patent Number: 6,458,566: Method of identification of differentially expressed mRNA and U.S. Patent Number: 6,461,817: Non-competitive co-amplification methods. He has a forth patent pending based on recent work at UMDJ. In 2003, Dr. Alland was an invited speaker both the American Society of Microbiology (ASM) and the American Thoracic Society (ATS) general meetings, and a number of other international, national, and regional meetings. He has recently published important articles on M.tuberculosis epidemiology (Murray and Alland. Am. J. Epi . 2002. 155:565-571.), genomics (Fleischmann et al., J. Bacteriol . 202. 184:5479-5490.), evolution (Alland et al., J. Bacteriol . 2003. 85:3392-3399), and diagnostics (El-Hajj et al., J. Clin. Microbiol. 2001. 39: 4131-4137).