Our innovative simulation curriculum allows for residents of any level to both gain hands-on experience in Codes as well as gain proficiency in a variety of inpatient and outpatient procedures. Our state of the art "Simulation Lab" mimics real life patient encounters and allows for residents to work autonomously, while being mentored and supervised in a controlled clinical environment. This type of unique, academic atmosphere grants learners a chance to receive tips and feedback on high-stress clinical scenarios while being in the safe space of the SimLab.
During our Simulation Training elective, residents of all levels have dedicated time allotted for them to explore the various procedures they will be expected to master by the end of their residency training. These procedures include ultrasound guided IJs, femoral lines, subclavian lines, thoracentesis, paracentesis, arterial lines, lumbar punctures, intubations, arthrocentesis and many more. Beyond the designated elective, the Chief Residents hold office hours and pre-scheduled SimLab times for those most interested in working on a specific skill set.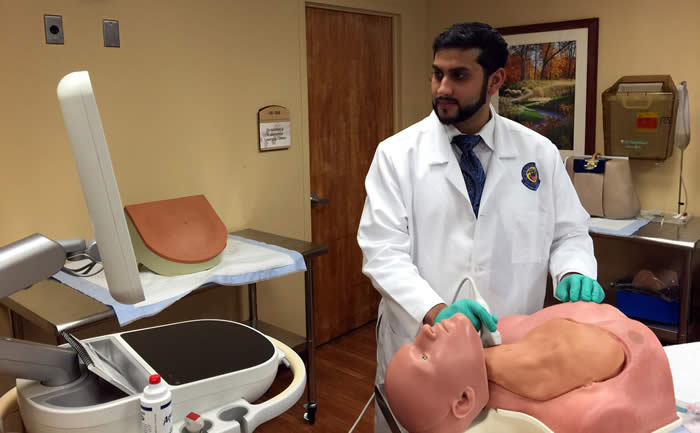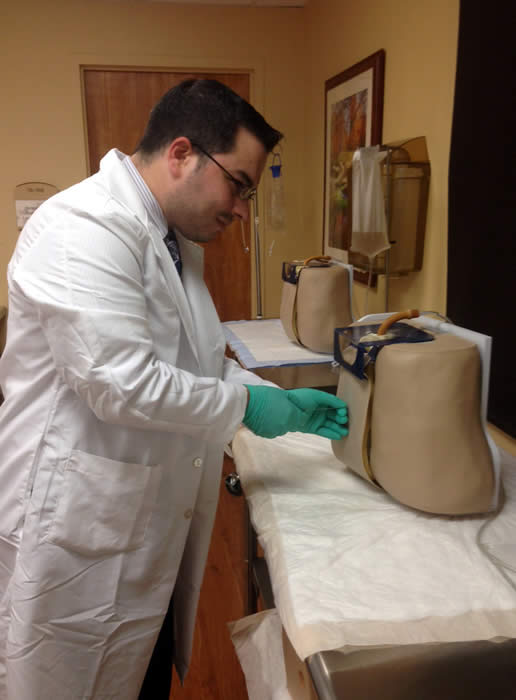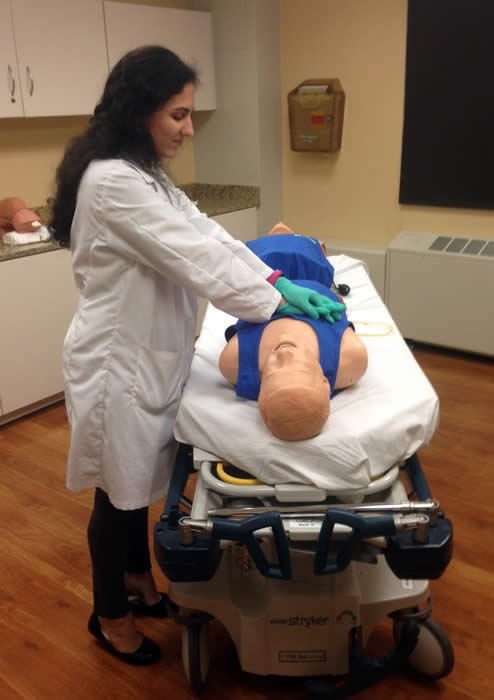 Throughout their residency training, residents will also benefit from both observing and participating in interdisciplinary code blue training in which they can hone their BLS and ACLS training, as well as review videos of their own performance to improve.
We hold a yearly Procedure Night at the start of the academic year in which interns can learn directly from senior residents and Chiefs to gain exposure to procedural processes and supplies. The entire simulation curriculum has been created to ensure that all of our residents achieve mastery through rigorous assessment and practical experience.