2017 GLOBAL SURGERY CALENDAR OF EVENTS
DATE

TYPE OF EVENT

TIME

LOCATION

January 19, 2017

Interdisciplinary Global Health Lecture:

Potential Speaker TBD

12:00pm-1:30pm

MSB E609b

February 16, 2017

Interdisciplinary Global Health Lecture:

Dr. Carol Gill

12:00pm-1:30pm

MSB E609b

March 16, 2017

Interdisciplinary Global Health Lecture:

Dr. Michelle Dalla Piazza

12:00pm-1:30pm

MSB E609b

March 29, 2017

3rd Annual Global Health Nursing Symposium: Urban Structure for Global Health

8:00am-3:30pm

MSB- Grand Foyer

April 20, 2017

Interdisciplinary Global Health Lecture:

Dr. Gregory Peck

12:00pm-1:30pm

MSB E609b

May 18, 2017

Interdisciplinary Global Health Lecture:

Dr. Sanjeev Sabharwal

12:00pm-1:30pm

MSB E609b
ACTIVE PROJECTS
RECOVER INITIATIVE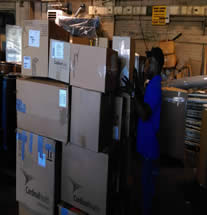 In the United States disposable, sterile, single-use supplies are the norm in the operating room (OR), emergency department (ED), and intensive care unit (ICU). Before an operation starts, the back table is prepared with all of the drapes, gowns, sponges, etc needed for the case. In the ED or ICU an excess of supplies may be brought to bedside for a procedure or wound care. But what happens when the case is cancelled, plans change, or a different set of supplies is needed? Supplies opened in the OR, and thus no longer sterile, but clean and unused become trash. Likewise with materials, opened or not, that are brought to a patient's bedside but never used.
It has been estimated that two million pounds of recoverable materials worth over $15 million are disposed of annually at the average academic medical center. These supplies end up incinerators or landfills at a significant cost to the hospital as well as the environment.
The RECOVER (Recovery of Equipment for Capacity building OVERseas) initiative involves donating, clean, intact, and unused medical supplies that would otherwise be discarded from University Hospital to those desperately seeking those supplies abroad.
Similar to the REMEDY model established in 1991 at Yale University School of Medicine, we created a program to recover and donate unused supplies from the operating room, surgical ICU, and trauma bay for use in LMICs in the setting of humanitarian surgical missions, disaster relief, and capacity building. The material is collected, sorted and packed by the volunteer RECOVER staff led by the Rutgers New Jersey Medical School (NJMS) Global Surgery Fellow and consisting of NJMS medical students.
In the first 6 months of the program 750kg of supplies worth approximately $6,000 were recovered for donation, saving the hospital $125 in disposal costs. The recovered materials have since been used for support of humanitarian surgical missions to Ghana and Peru by the International Surgical Health Initiative (ISHI), sent to Haiti and Ecuador for disaster relief, and sent to a partner organizations in Jordan and Jamaica to support low resource hospitals.
INTERNATIONAL TELECOMMUNICATION PROJECT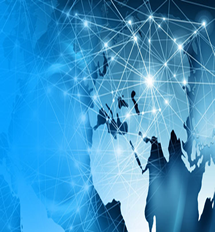 We are currently in the process of creating an international telecommunication project to connect the district and rural hospitals in Ghana to our hospital here at Rutgers NJ Medical School. We hope to provide live video conference, remote teaching and sharing or educational modules, etc.
This is a long term project that will greatly benefit the rural population in Ghana and help deal with the shortage of health care workers by expanding their training and skills. It has been approved by the Collegeof Physicians and Surgeons of Ghana. We had an excellent working relationship with the leadership of the hospital and have been going on humanitarian missions to Ghana since 2001.
This project will be the first telecommunicationcenter in rural Ghana in West Africa. We hope it will be success and will serve as a model to follow by other West African countries.
ANNUAL EVENTS
THIRD ANNUAL GLOBAL SURGERY DINNER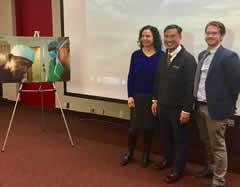 On December 6, 2016 the ISHI NJMS club hosted their annual Global Surgery Dinner. The night included a talk on making difficult decisions while on surgical missions presented by Dr. Ernani Sadural, learning about the Foundation of Orthopedics and Complex Spine (FOCUS) in Ghana from Lucia Fabrizio RN, CPNP, and hearing from our very own global health fellow, Dr. Pete Johnston, on various initiatives happening at Rutgers in the realm of global health. Afterwards there was time for a Q&A session with each of the speakers. Overall the night was a great success. We hope to continue this yearly event in the future.
THIRD ANNUAL GLOBAL HEALTH NURSING SYMPOSIUM: URBAN STRUCTURE FOR GLOBAL HEALTH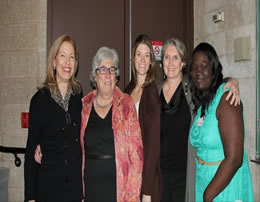 The purpose of this conference is to inspire and nurture the next generation of global health leaders. Based on the great response to last year's event we are pleased to announce our 3rd Annual Global Heath Nursing Conference. It is sponsored by Rutgers University School of Nursing, New Jersey Trauma Center & Center for Global Surgery. Please contact Dorsa Seimaa for more information: seimaad1@uhnj.org
Registration Link: http://nursing.rutgers.edu/ce/urban-structure.html
The 6th Annual Global Health Conference
The Montreal General Hospital in Montreal, Quebec will be hosting The 6thAnnual Global Surgery Conference on Saturday April 29th, 2016. We are inviting NJMS students and professionals from healthcare fields to submit abstracts for poster presentation at the conference. Projects relevant to the discussion on surgical training or research partnerships, capacity building, and interdisciplinary work in the field of global surgery are welcome.
For more information: http://cglobalsurgery.com/index.php/cgs-conference/call-for-abstracts
Current fellow Pete Johnston is listed as speaker:
https://www.eventbrite.ca/e/6th-annual-global-surgery-conference-tickets-32160698515
CLUBS & ELECTIVES
NJMS ISHI CLUB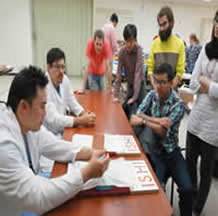 The NJMS ISHI Club is the student chapter of the International Surgical Health Initiative (ISHI); a humanitarian non-profit organization dedicated to providing free surgical care to underserved communities around the world. ISHI was founded by two attendings at NJMS, Dr. Ziad Sifri and Dr. Asha Bale in order to address the overwhelming need for international surgical health care. The ISHI club runs a year-long non-credit elective, providing students with an opportunity to learn more about various aspects of international health and global surgery.
For more information visit: www.facebook.com/njmsishiclub or www.ishiglobal.org