Past Events
Dr. Benjamin Rush Symposium and Gala Celebration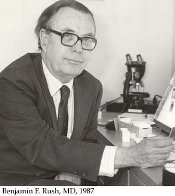 In May 2015, we had the pleasure of honoring the Department's founding father, Dr. Benjamin Rush, Jr. Over 200 guests, including past and current faculty and residents, celebrated his legacy. It was a night of friendships, fond memories, camaraderie, and most importantly, remembering Dr. Rush's surgical career. The event was one that honored the past, while paving the way for future generations in the Department of Surgery.
______________________________________________
Rutgers Day - 2015

Thank you for coming out to visit the Department of Surgery on Rutgers Day 2015! The day was filled with excitement as we educated family and friends about the department. We had interactive games and offered information about our physicians and their specialties. The event was a great opportunity to present ourselves to the Rutgers community. We hope you had a wonderful experience and we look forward to seeing you next year.
______________________________________________
Hernia Day - 2015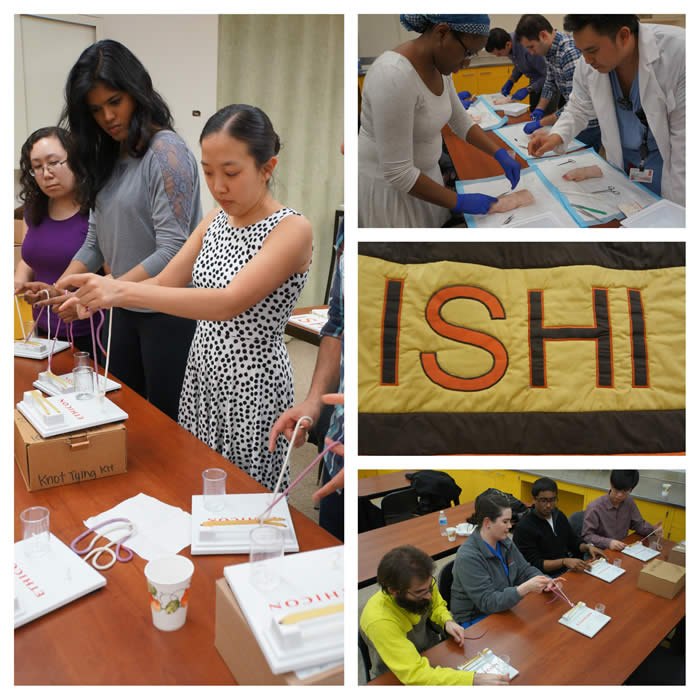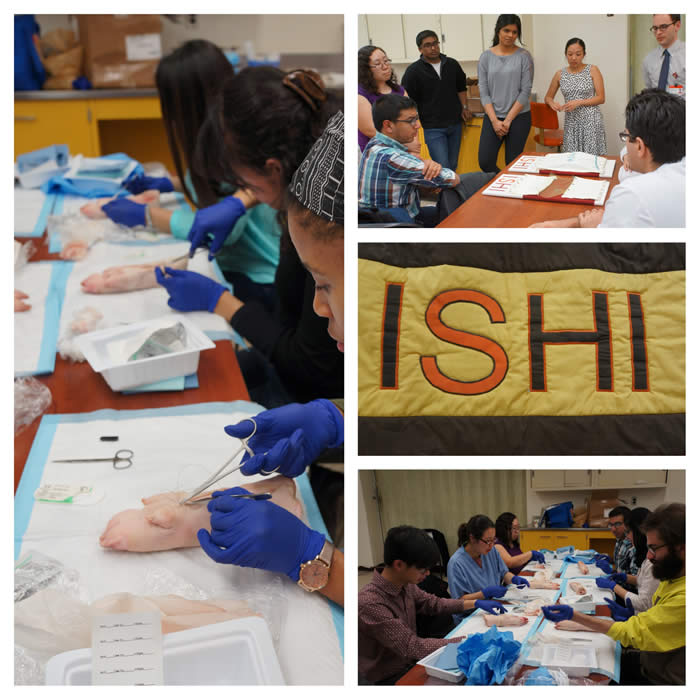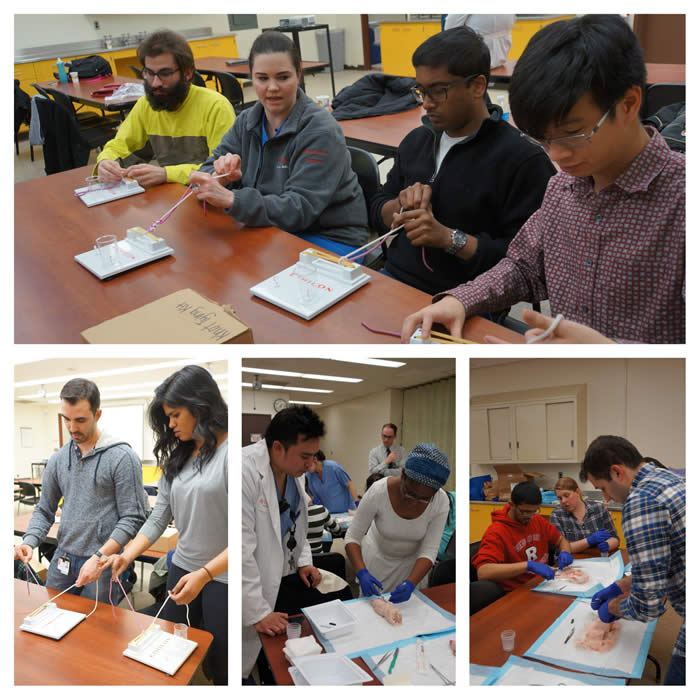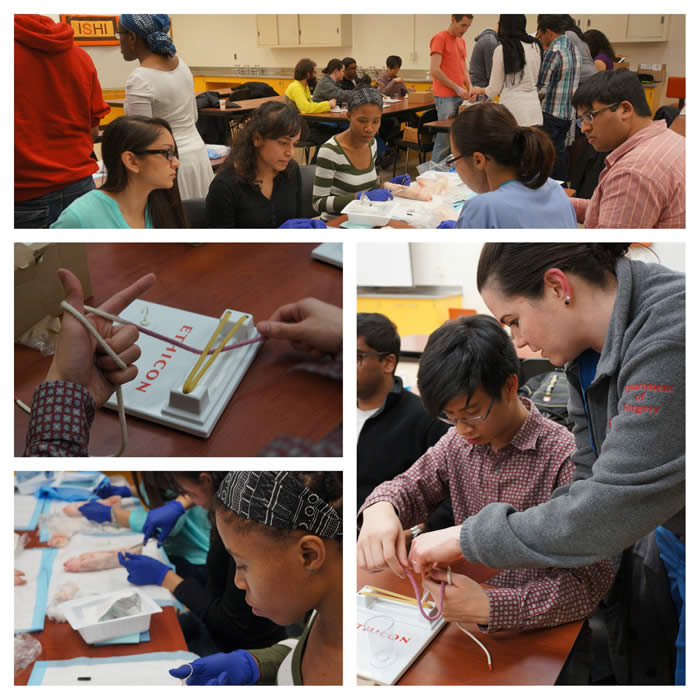 On March 18th the ISHI club here at NJMS presented International Hernia Day. This event provided an opportunity for medical students to learn about the surgical burden of hernias on low and middle income nations, and allowed them to get an early start practicing surgical knot-tying and suturing. Our Trauma Critical Care Fellow, Dr. Gerard Baltazar started off the evening's events with an overview of hernias and various methods of repair. NJMS General Surgery Resident, Dr. Advaith Bongu, then presented his Global Surgery research investigating the hernia burden in Kabala, Sierra Leone. Following these lectures, the students broke up into small groups led by surgery residents to learn the skills of knot-tying and basic suturing; leaving the students with both new knowledge and new skills at the end of the night!

______________________________________________
NBC New York - March 2014
NBC New York interviewed our Trauma doctors, Peter Yonclas, M. D. and David Livingston, M.D., about the need for trauma centers to be screening patients for PTSD. See the video here.
______________________________________________
NY Med - Summer 2014.

We are featured on NY Med on ABC! This eight-part series follows our trauma surgeons from the Department of Surgery on the Newark campus. Our ER and Trauma Bay are the doorways to the exposed streets of one of America's busiest cities, so audiences have the unique opportunity to experience a day in the life of our trauma surgeons. The exciting and riveting limited series showcases our surgeon's elite medical training, as well as the level of intimacy they have with each of their patients. NY Med dramatically delves into the realm of high stakes medicine and surgery through the eyes of our unforgettable characters. Click here to see the full episode guide.
______________________________________________
Breast Cancer Event - 2014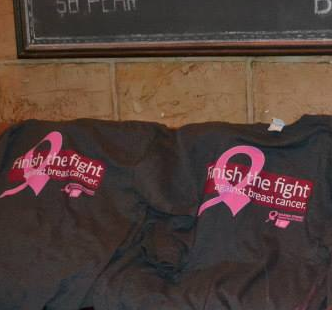 On October 18 2014, we hosted our third annual Breast Cancer Event! The event featured Dr. Ogori Kalu and Dr. Jonathan Keith, specialists, and breast cancer survivors. We had the chance to give back to the community with education, emotion, and connection. Thank you to all who came out to support us!

______________________________________________
Family Fun Day - 2014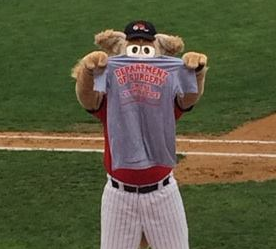 Thank you for joining us at our 2nd Annual Family Fun Day! The day was filled with excitement as our Faculty, Residents, Fellows, Staff, and Families enjoyed food and drinks at Yogi Berra Stadium. While watching the game, it was a heartwarming experience to educate others about the department. Our goal is to make everyone feel welcomed within the community. We look forward to next year's family fun day!

NJMS Pulse Magazine
Eye on the Future

New Institute Targets Infection, Inflammation

Future Docs Value Compassion

Innovative Implants for Pain

Surgery's Superstar

Minimally Invasive Brain Repair

Medical Mission to Ghana

NJMS Researchers Garner Millions in Grants

From MS to Spine Injury

Academics + Business

The Stress of War

When Bacteria Talk

UMDNJ's New Board Chair

Discoveries of the Decade

Lyme Disease Secrets

Heart Attack Breakthrough

The "New" Dean

Inside Wound Healing

The Strangest Stroke Story

Garnering the Gold for Teaching

Severed Limbs

Replantaion Surgeon Preforms His Magic

The New Science of Blood

Skull Base Surgery

Delivering Drugs through the Skin