Neuroscience Subdiscipline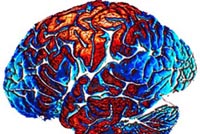 The CBNP Track of the Multidisciplinary Graduate program offers specialized training in Neuroscience to provide students with a comprehensive understanding of the basic tenets and underpinnings of this modern discipline. Students have the opportunity to experience the breadth of Neuroscience -- from Cellular and Molecular approaches to Translational and Clinical Neuroscience. The goal of the Neuroscience specialization is to couple broad educational opportunities with intense laboratory experiences so our graduates are prepared to excel as research scientists, academicians, and educators. Students who have completed the required courses of the track and who have satisfactorily completed the requirements will have the Neuroscience subdiscipline appear on SGS transcript.
Research interests:
Our research programs are well-supported by NJ State research assistantships and grants from private and public funds, particularly from the National Institutes of Health.
• Cellular and molecular neurobiology
• Developmental neuroscience
• Cognitive and Behavioral neuroscience
• Neuroendocrinology
• Neuroimmunology
• Systems neuroscience
• Neurobiology of Disease
• Quantitative Neuroscience
• Regenerative Neurobiology
Our Faculty:
Faculty are drawn from many departments and centers: Neurology; Pharmacology/Physiology and Neuroscience; Microbiology, Biochemistry and Molecular Genetics; Psychiatry; Radiology; Ophthalmology; Neurosurgery; Physical Medicine and Rehabilitation; VA-East Orange, NJ; and the School of Health Professions – Dept. of Physical Therapy.
Courses:
We offer a range of courses that provide both breadth and depth. Students may tailor their coursework to support their long-term goals.
Discipline required courses (in addition to CBNP requirements):
• CBNP 5150Q - Cellular and Developmental Neuroscience – 2 Cr
• CBNP 5033Q - Systems Neuroscience – 2 Cr
• CBNP 5032Q - Behavioral and Cognitive Neuroscience – 2 Cr
Additional optional courses:
• NEUR 5140 Topics in Neuroimmunology – 2 Cr
• NEUR 5010 Medical Neuroscience and Neuroanatomy – 4 Cr
• NEUR N5040 Neurobiology of Disease 3 Cr
• NEUR 5170 Neurobiology of Learning and Memory 2 Cr
• Topics in Neurochemistry and Neuropharmacology 2 Cr