Our graduate programs at the Master's and Ph.D. levels as well as certificate courses are aimed at students' success in graduate school and beyond. Our Master's program is designed to prepare students to strengthen their profile and be more competitive when applying for medical school, dental school, physician's assistant school, podiatry school and other health related professional schools. Eligible students can also take courses with medical and dental students in the Rutgers New Jersey Medical School (NJMS) or Rutgers School of Dental Medicine (RDSM). Ph.D. students are provided academic direction and flexibility through a Multidisciplinary Ph.D. program that builds on the basic and translational research strengths of the faculty of NJMS and RDSM. Graduates from our Master's and Ph.D. programs also pursue careers in the Pharmaceutical & Biotechnology industry, Higher Education, Science Policy, University Administration, Business and Management, and more.
Biomedical Research
Our students have the opportunity to learn from and pursue groundbreaking research with nationally and internationally recognized faculty at the Rutgers New Jersey Medical School (NJMS) and Rutgers School of Dental Medicine (RSDM). Master's students can gain research experience through the 2-credit research rotation and/or 5-credit Master's thesis. Our students also have the opportunity to present their research at the Annual Graduate Student Research Symposium at the Newark Health Science Campus as well as several national and international conferences. Students can engage in a large variety of research areas that include but are not limited to immunology, oncology, genetics, neuroscience, cell biology, pharmacology, physiology, microbiology and infectious diseases. Read more about our students' research.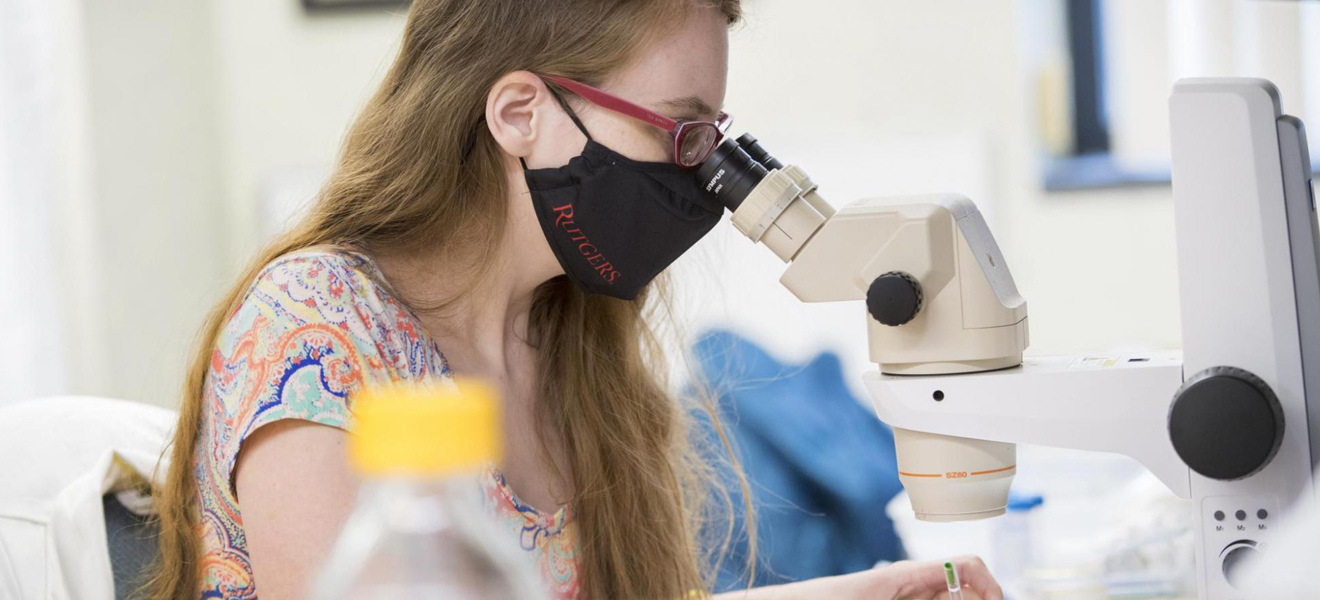 Life as a graduate student
Our graduate students have a plethora of opportunities to develop leadership and communication skills by participating in various student organizations located on the Newark Health Science campus. Current student run organizaitons on the Newark Health Science Campus are:
Pre-medical society
Pre-dental society
Minority Student Association (MSA)
OUT@NJMS
Alliance for Career Advancement (ACA)
Rutgers Life Sciences Consulting Club (RLSCC)
Women in Biomedical Sciences (WIBS)
Science Policy and Advisory at Rutgers (SPAR)
Students also have the option to volunteer at specific programs in the Rutgers New Jersey Medical School, Rutgers School of Dental Medicine, and other local organizations.
Workforce Development
At SGS, we prepare our students for the job market by providing multiple structured platforms. Such programming is highly valued by students looking for long-term positions as well as students looking to gain experience in their gap year. All students receive individual and group counselling on-campus on:
career strategy
resume writing
building networks
LinkedIn profile
job search
interviewing and follow-up
Students have access to programs like Start Early and Strategize Your Job Search and the Rutgers iJOBS.